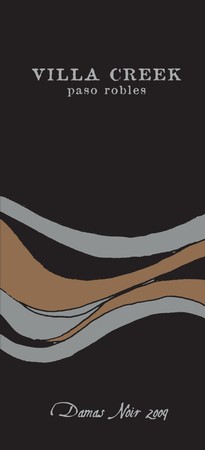 2009 Damas Noir **SOLD OUT**
Mourvèdre is a grape that transcends many levels. It can be meaty and earthy, dark and brooding with muscular tannins that banish it to the cellar to soften. Contrarily, it can be fruit forward, jammy and bright and deliciously evolved at a young age. Damas Noir shows characteristics of both ends of the spectrum. This wine is a combination of three of our Mourvèdre sites: Denner, James Berry, and Luna Matta. The various lots were fermented 50%-100% whole cluster and aged in a selection of French and Hungarian barrels (barriques and puncheons) 50% of which were new.
The dark plum color leads to notes of dark fruits, smoke and spice. This wine is intense and layered with juicy black cherries, currants and smoked meats. Its modestly rich palate finishes with a savory backbone. This wine will definitely evolve with age but is very enjoyable now. Perfect with fish stew and grilled bread.
Wine Profile
Review Notes
The 2009 Damas Noir, 100% Mouvedre pulled from Denner, James Berry and Luna Matta, is deep and imposing. The Damas Noir emerges from the glass with smoke, cured meats, game, iron, tar and a host of dark notes that lend a distinctly brooding quality to the wine. The 2009 is quite beautiful, but it is also very powerful and needs to be paired with similarly intense cuisine. Anticipated maturity: 2013-2017. Villa Creek is one of my favorite wineries in Paso Robles. The wines are bold, exuberant and bursting with the essence of everything that makes Paso such a compelling region. -Antonio Galloni, Wine Advocate #202, August 2012
---